We are Your Best Choice in Home Inspections
Your Home Inspection includes:
Our inspection services are performed in accordance to National Association of Certified Home Inspectors (NACHI's Standards of Practice). Our goal is to provide inspection at the following list and more if accessible:
Roof covering materials, vents, visible flashing, insulation and ventilation.
We will attempt to inspect skylights, chimneys and roof penetrations.
Gutters, grading and drainage including fascias, eaves and soffits.

Inspection at stairways, decks, porches, walkways and egress doors.

Attempt to inspect any accessible portions of chimneys and fireplaces.

Accessible areas of crawlspaces or basement foundations.

Inspect for foundation movement and possible water penetration.
Inspection at the c

ooling and heating equipment and HVAC duct components

.

Strive to identify main shut off valves at the time of the inspection.

Inspection at water heaters, TPR valves and heating source

systems.

Visual inspection at accessible plumbing fixtures and water supply faucets.

Electrical service panels, bonding and grounding, meter boxes,

and service lines.

Attempt to inspect electrical main disconnect and e

lectrical

GFCI and AFCI, Breakers.

Inspection of garage doors and openers, safety sensors.

And much more...
I recommend to review the Standards of Practice for more details or give us a call if you have any questions at (817) 271 - 1838.
Call us now!
817-271-1838
Thanks For Taking Us in Consideration For Your Home Inspection!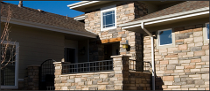 We are proud to provide our great service to Dallas/Fort Worth Area.